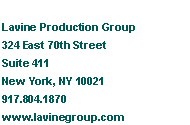 Arlington National Cemetery
for The History Channel
An introduction to America's renowned military cemetery, created for use at its Visitors Center.




George Washington Revealed
for The History Channel
An introduction to a traveling exhibit of items from George Washington's beloved home.




Jesus & His Times
for Reader's Digest
What was everyday life like in first-century Israel? Viewers experience the dramatic geography, the unchanged agriculture, and the deep-rooted traditions of the people who still inhabit the land. The three-hour series uses new documentary footage, staged re-enactments, classical art, commissioned illustrations, archival film, electronic graphics animation, and original music.




Nyle Henderson: Cowboy Poet
for A&E
Under the big sky of the western Rockies, Nile Henderson's music and poetry celebrate the land and life of the cowboy.




The Statue of Liberty
for The History Channel
An introduction to the most famous lady in the world, created for the Information Center at Liberty Island.